Trading Card Game "Spiel mich!"
"Spiel mich!"
- A Card Game with indie comic characters!
organized by Lisa Rau & Eve Jay via Comic Solidarity
More information:
www.comicsolidarity.de
> Buy it now at Freibeuter Online Shop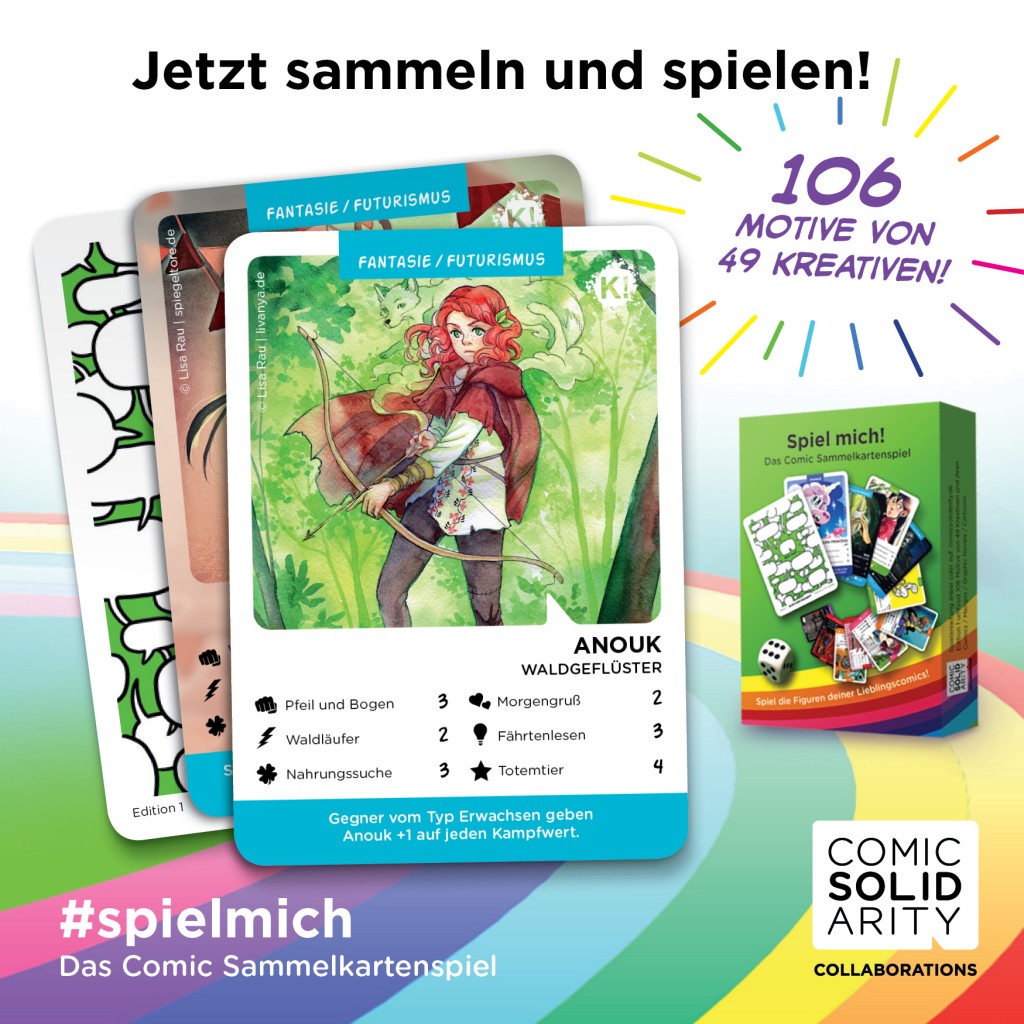 The comic trading card game
Edition 1
106 motives from 49 creatives
Collect your favorite cartoon characters and put them together as a team for a duel!
The game appears as follows:
• in the booster pack * with 20 random cards
• as individual cards available through the artists (at trade fair stands or their online shops)
To play you only need 18 cards and a six-cube (duel) or 32 cards with four pairs (quartet / supertrumpf). So you can already compete with your friends with 9 cards collected.